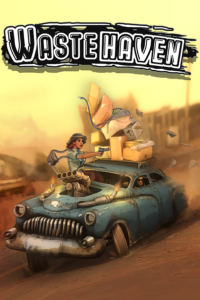 Previously titled "Wasteland Vacation", now titled "Wastehaven" due to a InXile & Microsoft trademark conflict.

Take a dangerous road trip through a 1970s themed wasteland filled with broken roads, ghost towns, mutants and murderers around every corner. No two trips are ever the same with procedural paths, threats and opportunities along the way! Your goal, to make it to the big city half a continent away with all your original team members intact and luggage in hand. Should you fail, the vacation is over! Wastehaven is one man project developed by Rob Hartley.
Pick from a cast of commuters, each with their own personality, firearm proficiency and reason to reach the big city.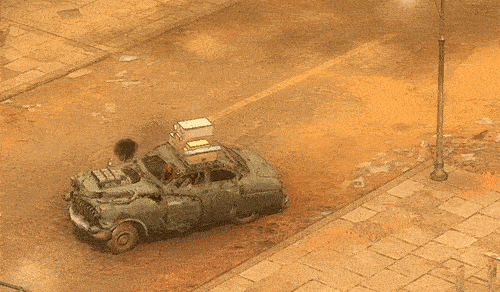 Cannonball through a variety of locations ranging from dusty highways, forgotten towns, raider infested turf and more!
Surviving the wasteland is no easy feat. You'll need to scavenge for food, munitions, gasoline, scrap and hot-wire a new vehicle should yours breakdown.
Upgrade your vehicle in a number ways, from engine overhauls to suspension kits to help you plow through the elements.
Break for sleep at the small towns you'll encounter or risk camping in the wilderness.
Help locals along the way and they may just return the favor.
With generated worlds, a variety of vehicles and enemies, dozens of firearms and individuals, the outcomes are limitless!